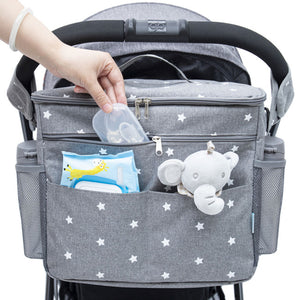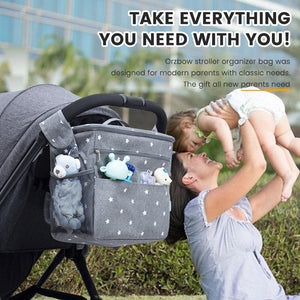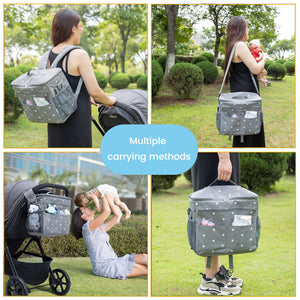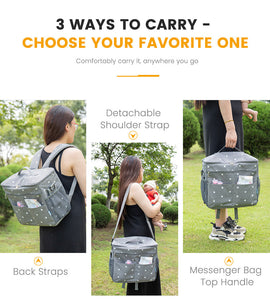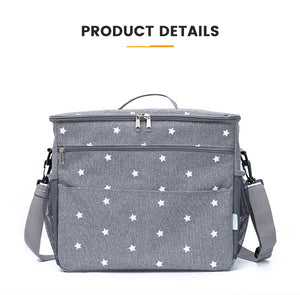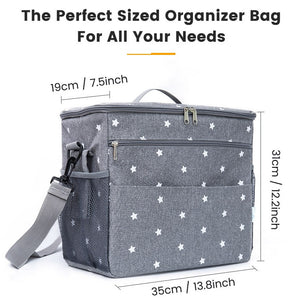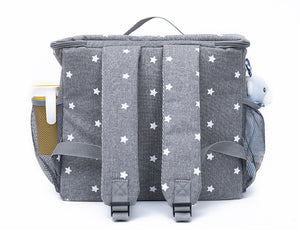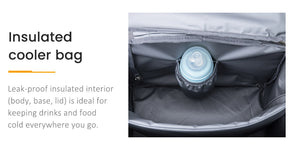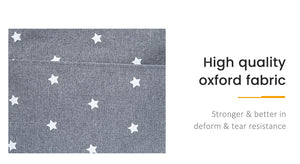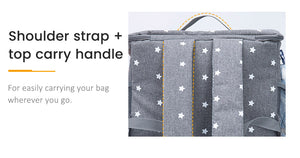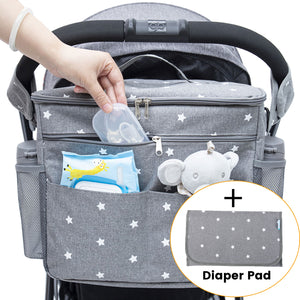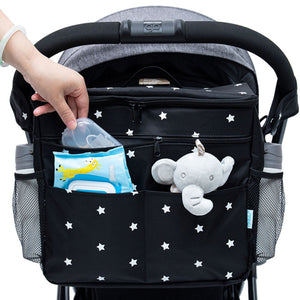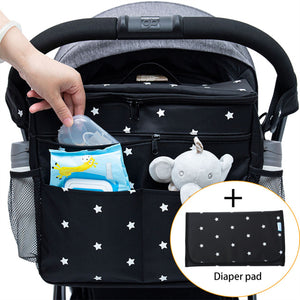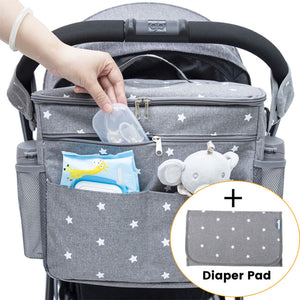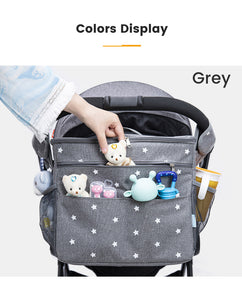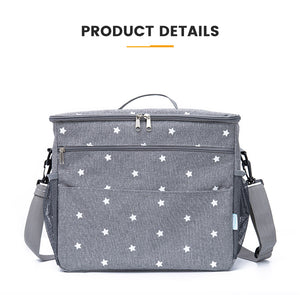 The bag is very nice and spacious, bigger than expected. It's very well finished and the color is light gray. It has a slightly flimsy, flexible, but waterproof central separator and easy to remove and put thanks to two adhesive tapes the sides. The whole interior is waterproof and has a small pocket inside for a bottle
Wonderful bag, I mean IT, there is nothing else to say and I can fit my 5 year old things in there too, very spacious and easy to carry on the shoulder. I HIGHLY recommend
I've been struggling for staying organiser ever since I had a baby and this organiser just made my life so much easier. I can't say I'm as organised as before but I simply keep all my baby goodies in the organiser and it's always all set whenever we go out. Highly recommended for all trying to stay organised mamas.
I haven't used it yet, but I 've opened the package and I think it's great. A bag that looks tough, big and very cool I'm delighted for the moment.
Guys, the bag is a bomb, very roomy, with comfortable belts, and it looks even better in real life. Arrived in 8 days.