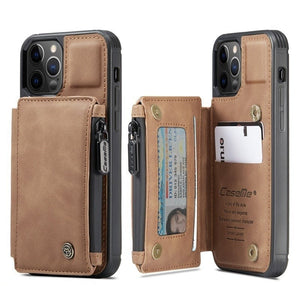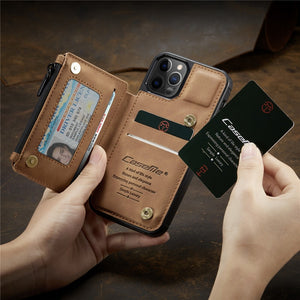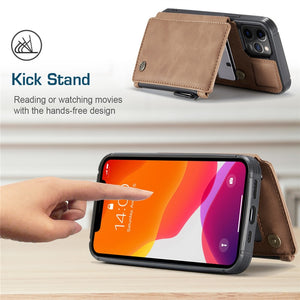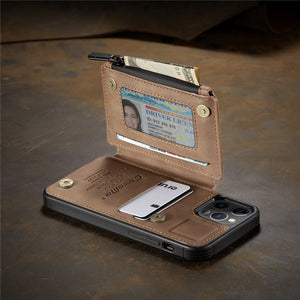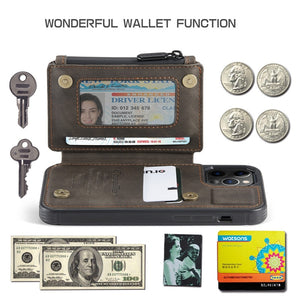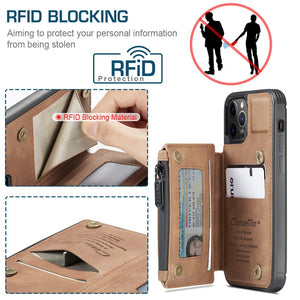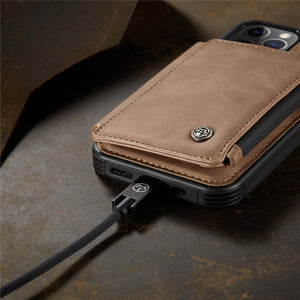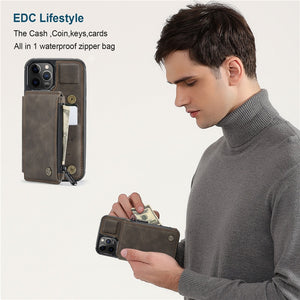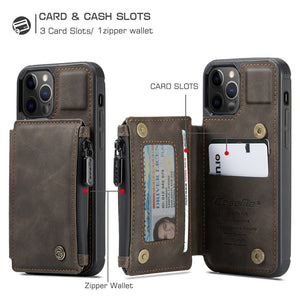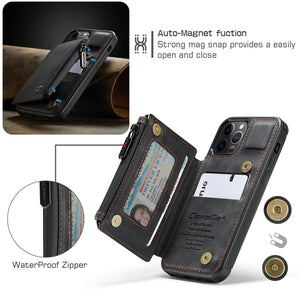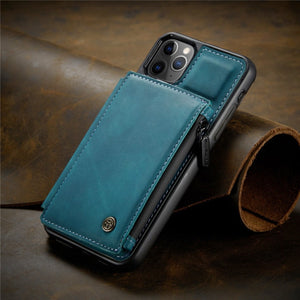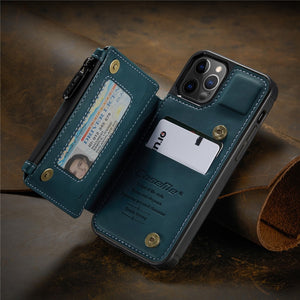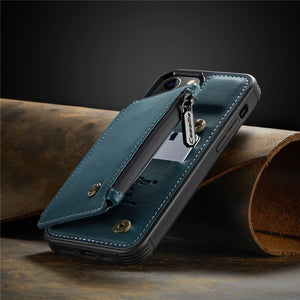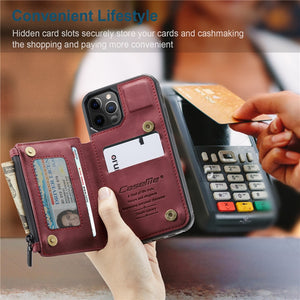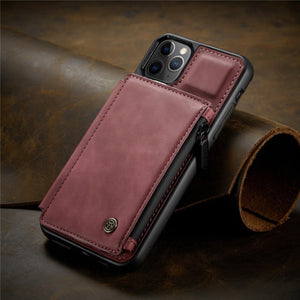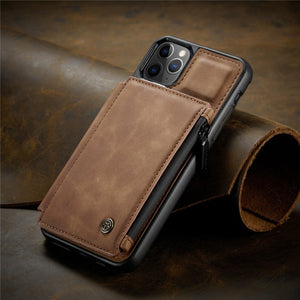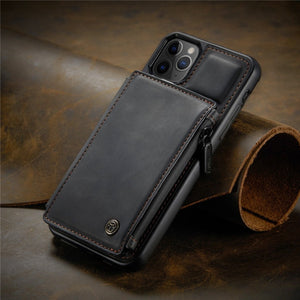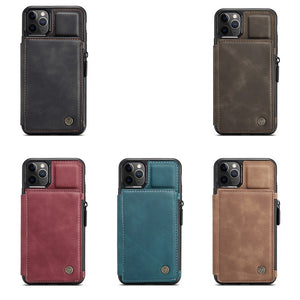 This is a classy phone case. I like the quality of the product, this is by far my favorite!
I like to shove a lot in my phone case and even hide bills behind as well. I currently have three credit cards and six dollar bills and it zips easily
So far so good with this purse phone case.
I use it as my permanent wallet and could not be happier with the comfort and convenience of leaving your home with your phone and have all you need at your fingertips.
you can not put lots of card there it is not so comfortable