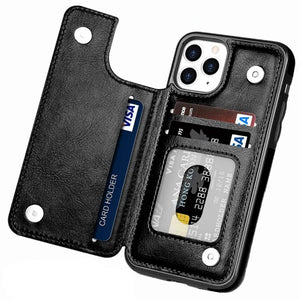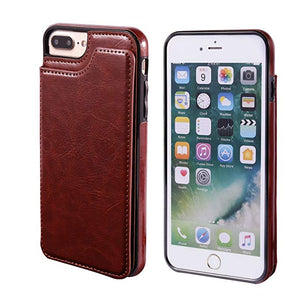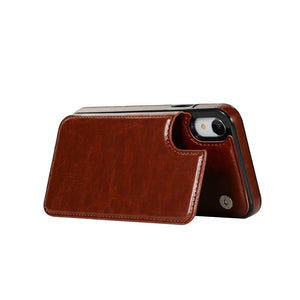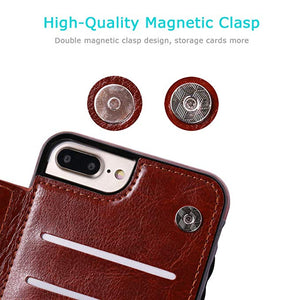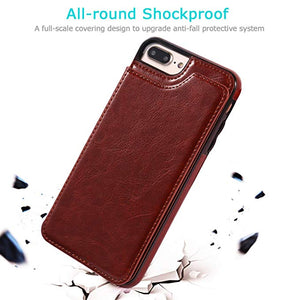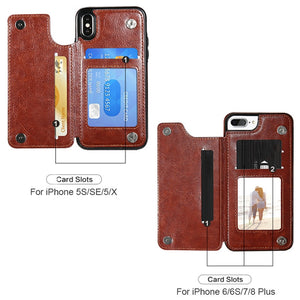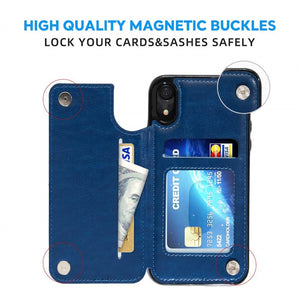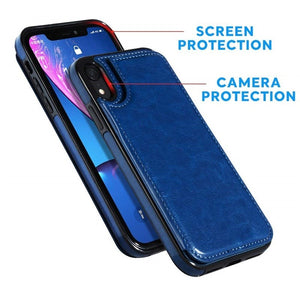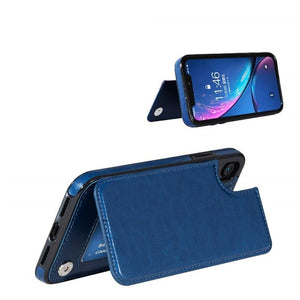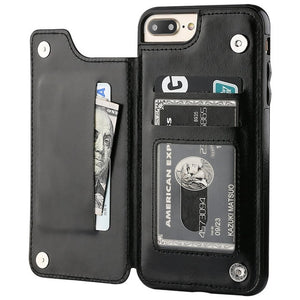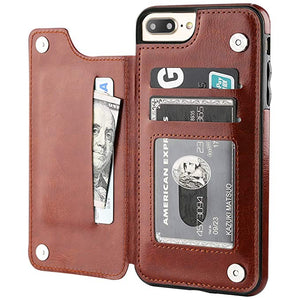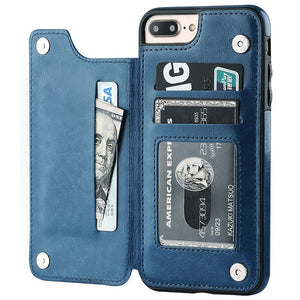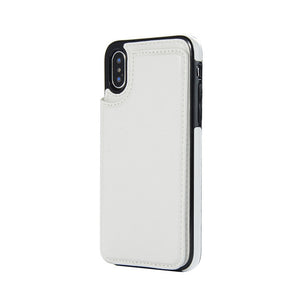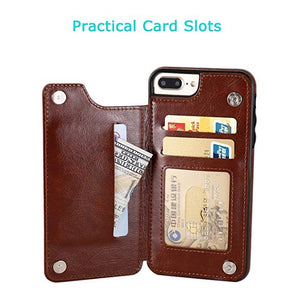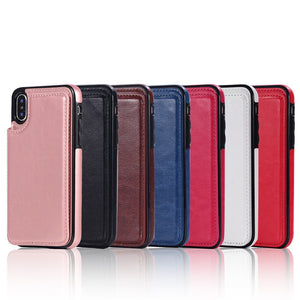 Couldn't be happier with this case. I've stopped carrying a wallet. I bought it so I can carry some plastic cards and some business cards. It fits in my pant pockets comfortably. As for the durability, I've dropped my phone plenty of times and so far it's protected my phone well. The case hasn't scratched or anything. I also have been wiping it down daily with Clorox wipes after I get home and the color hasn't faded whatsoever.
This is my second time purchasing this style of case. It is the best one for carrying more than 2 cards. You won't be disappointed with it's comfort in your hands and how amazing the shatter-proof feature saves your phone, which is made of glass.
I've been using a case like this for about 2 years and have been very happy with it's convenience. It holds an ID, 2 cards (one metal) and a few paper bills (like 2 or 3 total).
even better than the pictures