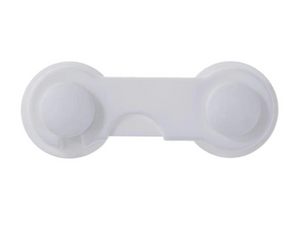 I wish I had ordered these earlier
I ordered a whole lot of these locks for each door in my house and I cannot be happier as now I'm sure my little one won't get into trouble. I definitely should have done it when she started crawling, as it would have saved me so much peace of mind.
Thanks for your feedback. We really appreciate it.
Baby Safety Drawer Lock
Looks good and works well
Thanks, Victor. We are happy to have you as a customer and we're looking forward to being of continuous use to your family.