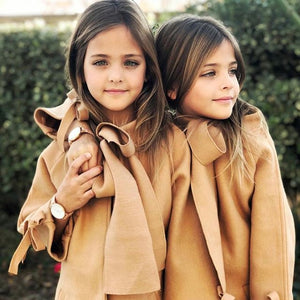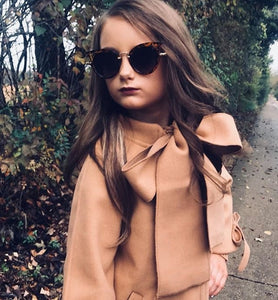 My daughter is 21 months and I ordered a 24M, it fits perfectly with slight room to grow into throughout the winter, she is not a large child by any means. Size up is my recommendation.
Ordered the wine color, it's absolutely beautiful. Elegant and not something you usually see in stores.
The bow gets in her face a bit, especially in the carseat, so if your child is finicky you may have to leave it untied or tie it lower. The fabric isn't the highest quality, but it's fine. It works as a fall jacket, more fashionable than warm it's kind of like a thicker version of felt fabric.