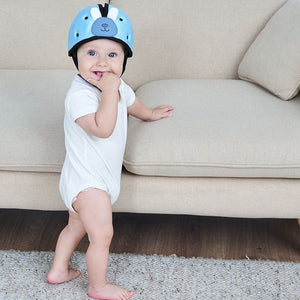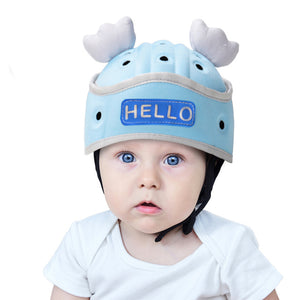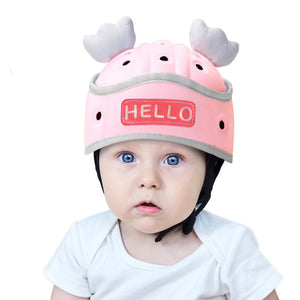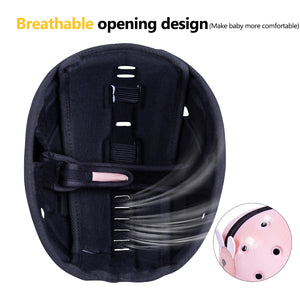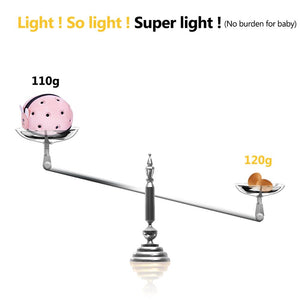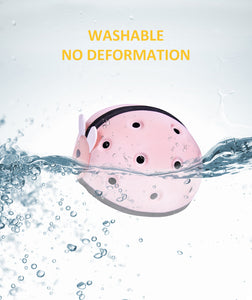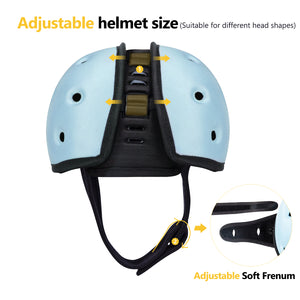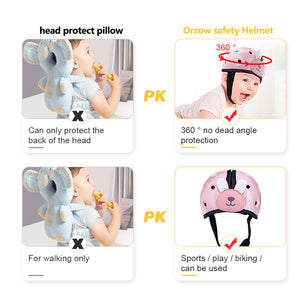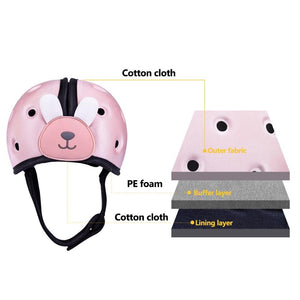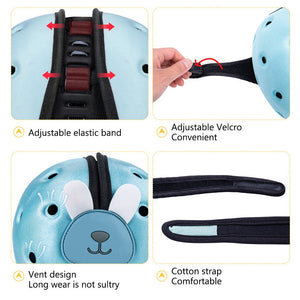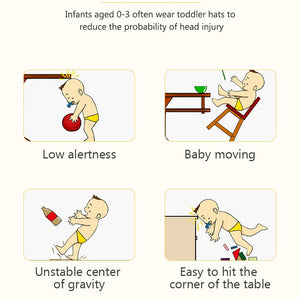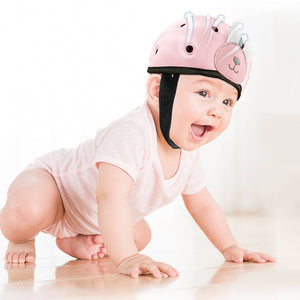 I'm giving it 5 stars because in my opinion it is the best of its kind. My son is 16 months, he never stops for a minute and we have hardwood and stone flooring. We still chase him around and are cautious, but this give us an added sense of security as he tumbles. Worth the money
Arrived on time.For my 7 yo daughter the helmet is a bit big. I think it will work better as she grows up. The materials are just fine. Velcro closure works well. It had a bit of smell when I unpacked it, but I washed it with some soap and it's gone. Happy with my purchase.
I was worried before purchase because my 1 yo will always take off any caps, hats or whatever. But I;m delighted to see he loves the helmet and never takes it off. And yes, he looks cute in it!
Insulated lining. Despite the holes that help release heat, our child gets sweat within 10 minutes. Do I still recommend it? Definitely! Just be more creative with activities so that your child doesn't overheat. Better to be protected and this helmet has already been worth the money.
Nice protection for my child